You should know by now that even B2B customers are more likely to buy a product when they're appealed to emotionally (and yes, price manipulation can still work on them).
However, maybe it's about time you redefined what price manipulation is and how it can improve your appointment setting process.
The different kinds of pretty price tag
There are different ways that prices are deliberately presented so that they can psychologically affect a buyer.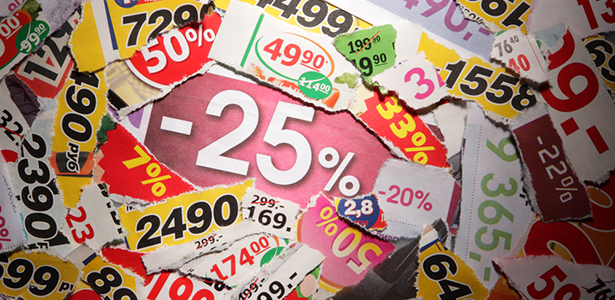 Take the framing effect as one example. It's the default marketing pitch for paying via installments. These days, many B2B prospects conduct enough research to know about the actual cost of enterprise technology. You can't really 'hide' the six-eight figure price tag.
Regardless, there's still something pacifying about presenting fewer zeroes. You have to admit, allowing smaller short-term payments can cause even an executive to think about what it could mean in their long-term development strategy.
Right or not, the customer still comes first
You know how it goes: The customer is always right. And even if they're not, good marketing is still always about putting yourself in the customer's perspective.
For example, you find a business prospect whose company's monthly revenue is as twice as much as your BI technology package. On your end, you think they make twice as much as what you sell. Yet about the other end? Doesn't that mean your technology can easily eat up half their revenue?
Some things are far more essential for an organization. That's why buyer profiles are so important and it's also reason why emotion is important when understanding the marketing impression of your product's price. You need to make a connection to really understand your prospect's values. Work around them instead of forcing through them.
Budget plans are just part of the psychology
So as you've already guessed, knowledge of revenue isn't knowledge of a prospect's budget. That's why there's really no replacing old-fashioned questions and answers in the appointment setting process.
There's no harm in asking and there's no harm in giving more impressionable price options even if you think a prospect already has all the facts. Psychology and emotion still play a role in B2B marketing. The facts are just their own brand of spice for it.