Bad timing is bad no matter what time of year it is. Though when it comes to the Black Friday weekend, even the days leading up to it can be a hazard for B2B marketers.
Now on the B2C end, it makes sense to really amp up marketing to further ignite shoppers' interest despite the fact that most people would be on holiday. However, let's not forget that this just mostly the case of retail. Trying to promote products that you can't get at the local mall might be a little more disruptive of those who want to focus on getting their holiday goods (and deals).
So how worse will it be for B2B? It's a lot and it doesn't even have much to do with prospects being out on holiday either. Trying to target the retailers themselves could result in negative response:
Reason #1: They'll be too busy handling shoppers – According to a CNNMoney report, over

300 million shoppers

have stormed the malls. Can you imagine where that leaves the staff in your target retailer? That's right. How do you expect to reach anybody when they're all too busy manning the aisles and counters? The major shopping event may be a fun thing for shoppers but it can mean

a torrent of stress for employees

.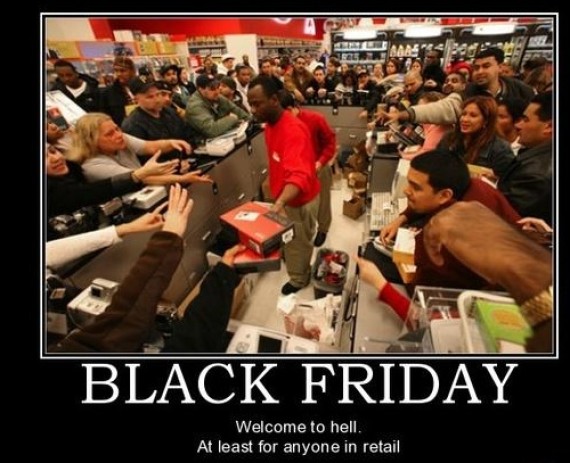 Reason #2: Marketing to them adds to the pressure – Though speaking of stress, successfully slipping in your marketing messages would just make things worse. B2B prospects base their tech buying decisions on more serious matters such improving work flow, better access to data, and naturally, ROI. Do you really want them mulling over this when their focus needs to be on what's being bought and restocked every minute of Black Friday?
Reason #3: Preparations are a priority – The stress starts long before even the opening day. Even without holiday plans, your prospect will still have plenty of business ones in motion as they prepare for the crowds. The same goes for Cyber Monday. The best you can do is give friendly reminders to customers you already have (like

this one

here).
Okay so you know why Black Friday weekend would make for such terrible timing. Is there any time of the holiday season that would make for good timing? Easy, aim your marketing campaigns either a little earlier or much later when prospects aren't running high on their stress levels.